Just a couple of weeks left till the participants of the California Spring Trials 2018 open their doors. At this week-long event held at various locations throughout California from April 14-19, breeders, growers and suppliers will showcase their newest varieties and products. In a series of five articles, FloralDaily.com is highlighting one product from each participating company. In this third edition, we will show the top products from 6 companies; Danziger, Hishtil, Terra Nova Nurseries, Evanthia, Suntory Flowers and Nir Nursery.
Is your company also participating in the California Spring Trials and would you like to put one of your products in the spotlight? Feel free to send us an email.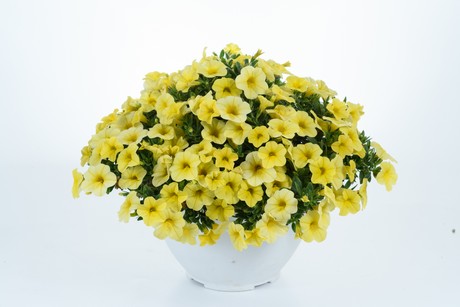 Danziger - Colibri™ Lemon
The compact Calibrachoa series of Danziger features controlled growth with little to no PGR. Bred and selected to be produced in 10.5 cm pots, Colibri™ creates tidy baskets full of blooms. This early series will flower in ten-hour days. Colibri™ is available in eight colors, including lemon, new for 2019. Colibri™ Orange is known for its outstanding, vivid color, much desired in the market.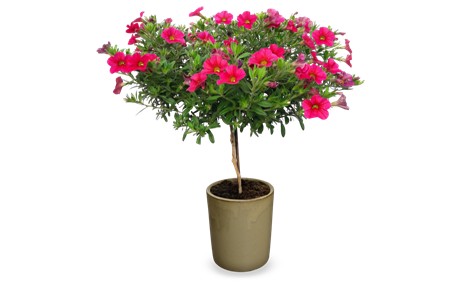 Hishtil - FunTastick Calibrachoa Tree (Patent pending) 'Celebration'® Cherry Red

The preparations to launch the FunTastick Calibrachoa on Mother's Day for the North American market are on schedule. Together with EHR we have supplied the grafted cuttings to selected rooting stations. These include the Davis Floral Company, Welby Gardens and Mast Young Plants. Feedback has been great! Once the Rooting process is complete, the young plants are supplied to several finishers. Simultaneously, more and more EU growers enter the experimenters range.
FunTastick Calibrachoa (WO 2016/038613 PCT/IL2015/050922), developed and patented by Hishtil R&D department is a high-stem grafted Calibrachoa with a beautiful rounded shape head and massive flower power. This one-of-a-kind ornamental is grafted by Hishtil and providing some of the benefits grafted plants have like drought durability and long-lasting flowering.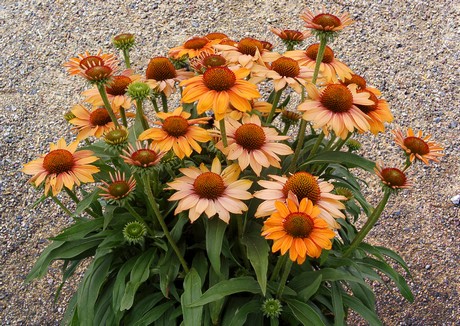 Terra Nova Nurseries - Echinacea PRIMA™ Ginger
Echinacea PRIMA™ Ginger of Terra Nova Nurseries has multicolored blooms that start a soft orange and age to a pink tone. This bright variety has an extremely short, clumping habit with multiple crowns. It blooms the first year with numerous flowers. Applications are many, including use in containers, beds, and borders, among others. USDA Hardiness Zones: 4-10. Sizes: HT: 12″. W: 15". FL HT: 16″. Exposure: Full Sun. Bloom Times: June, July, August, September, and October. Website: www.terranovanurseries.com.
(Visit Terra Nova Nurseries to see more novelties at the Windmill Nursery site during CAST, 925 West Highway 246, Buellton, CA 93427. Click here to email the company for orders or more information.)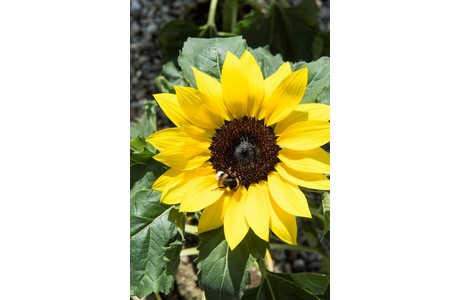 Evanthia - Helianthus 'Sunsation® Yellow F1'
Because of its compact growth, Sunsation® Yellow is, according to the breeder Evanthia, ideal for commercial production. "Its short cultivation period enables this variety to be grown in many different conditions. The dark yellow colour of the pollen-free flowers against the dark green foliage make Sunsation® Yellow a best-seller." This variety has won the prestigious AGM Award in the RHS plant trials in the UK, coming out best in class in a comparison trial involving more than 100 sunflower cultivars. "All this makes the Sunsation® series the no.1 choice for both grower and consumer!" View here the 
promotional film
. (
Visit Evanthia to see more novelties at Grolink at 4107 West Gonzales Road, Oxnard, CA 93036. Click here to email the company for more information.)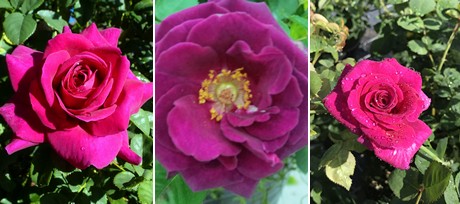 Suntory Flowers Brindabella Roses
Brindabella Roses are a collection of tough shrub roses selected for superior garden performance, show-stopping flowers and fragrance! Well suited to home gardens and commercial landscapes, Brindabella plants are densely foliaged with a bushy growth habit. They grow up to four feet tall and wide in two years' time and offer excellent resistance to black spot and powdery mildew. Available in seven scentsational colors!
(Visit Suntory Flowers to see more novelties at GroLink at 4107 West Gonzales Road, Oxnard, CA 93036. Click here to email the company for more information).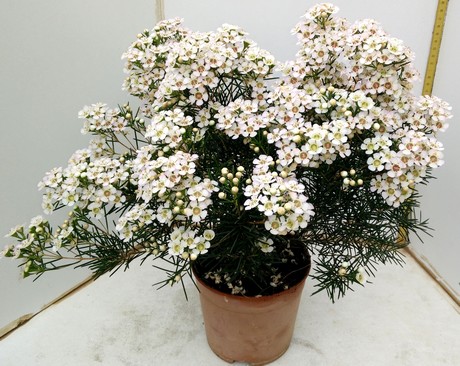 Nir Nursery - Jupiter Moon
Jupiter Moon is the latest member to Nir Nursery's "Jupiter" line of wax flower. It is characterized by high volume. of terminal bloom and has big white flowers that turn a pale pink when mature. "The flowering manifestation is unique and does not occur in regular wax flower varieties that have side flowering", the breeder says. This variety, and other varieties of the "Jupiter" line, is versatile and can be used as pot plant and cut flower.
(Visit Nir Nurseries to see more novelties at Suncrest Nurseries, 400 Casserly Road, Watsonville, CA 95076. Click here to email the company for more information.)It is important to notice that the closing date may vary from the official dates at some locations (click here to see the entire list of locations). Most locations are open 8 am - 5 pm, but if you are interested in visiting any of the locations, it is recommended (and sometimes required) that you make a reservation. Unlike last year, AmericanHort does not host the registration this year, for a selected number of companies one can register on www.springtrialsregistration.com.

There is no fee to participate, but the trials are not open to the general public (only for businesses and their employees associated with the horticulture industry) and transportation and logistics are the responsibility of the attendee.

Is your company also participating in the California Spring Trials and would you like to put one of your products in the spotlight? Feel free to send us an email.