"Strong green plants used to have their own season. January and February and also August and September used to be the popular months for these plants. But nowadays the demand is year-round. Of course we have also some periods when the demand is low, like just before Christmas and in the hot summer months, but overall green plants are popular all year round." This is stated by Claus Feldborg of EasyCare.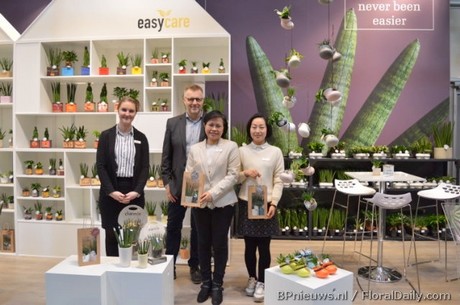 The Easycare team at IPM Essen in 2018 where they presented a gift packaging.

Claus started the company in 1988. It has a 4 hectare greenhouse in Denmark, but most production takes place in the 20 hectare big production location in Thailand, that was opened in 2006. "From there we export directly to Europe, the United States and Asia. Europe is our main market, but the demand from the US is increasing very fast", Claus says. "We cannot complain about the demand. Only that we find it difficult to follow it. Green plants are increasing in popularity. The Sansevieria, which is our main product, is the most trendy. But the assortment is basically selling each other."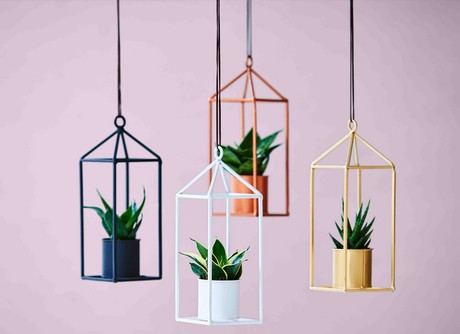 "We produce strong plants that have proven the ability to be easily taken care of by consumers. Our plants travel around the world by boat and they should be able to survive a month without water." Claus says.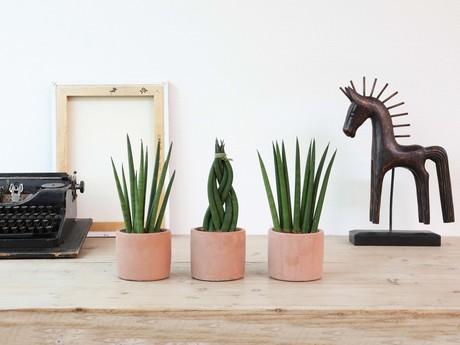 In addition to plants Easycare also offers accessories and ceramics. "We aim for constant improvement and add new shapes, functions and accessories to our assortment regularly."
More information:

Claus Feldborg
EasyCare Plants
Phone: +45 6597 2500
Fax: +45 6910 2252
Email:
mail@feldborg.com
www.easycare-plants.com