The new year has started, but before looking forward to what 2019 has to offer, we would like to reflect on 2018. What were the most popular articles? Which were the most read articles? Below an overview.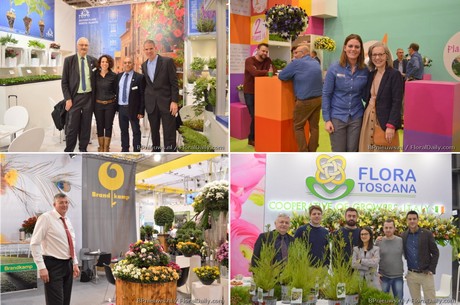 1. Photo Report IPM Essen 2018
In general, when looking at the statistics of last year, Photo Reports are doing very well and the best read article of 2018 is the photo report of the IPM Essen. The 36th edition of this trade show took place from January 23-26, 2018, where 1,564 companies exhibited. It is one of the biggest events on the floriculture calendar and welcomed a total of 54,000 international visitors in 2018. As usual our editors walked the show to learn about the latest developments in the industry. As well as this we made our traditional photo report of all the exhibitors. In 2019, the IPM Essen will take place at Messe Essen from January 22 to 25.
 2. Creating hand-tied bouquets at full speed
At the Agriflor in Quito, Ecuador, Mecaflor presented their hand-tied bouquet making machine and it grasped the attention of many of our readers. It is the second best read article of 2018. The Mecaflor hand-tied bouquet making machine was introduced in 2015 and the demand has grown rapidly in Colombia, in the US and also in Europe. In Ecuador, Mecaflor's export manager Marc Molitor sees good potential for this machine, he told us in September 2018.
3. Photo report IFTF 2018
Another Photo Report, this one of the IFTF takes third place. From November 7-9, 2018, this show took place in Vijfhuizen, the Netherlands. Nearly 300 companies showcased their varieties and services, attracting visitors from all over the world. Every year, the cut flower show is becoming bigger and the number of visitors is increasing. Also in 2018, the visitor number was about 15% higher compared to 2017. And for next year further international growth is expected as a new pavilion will be added: Argentina.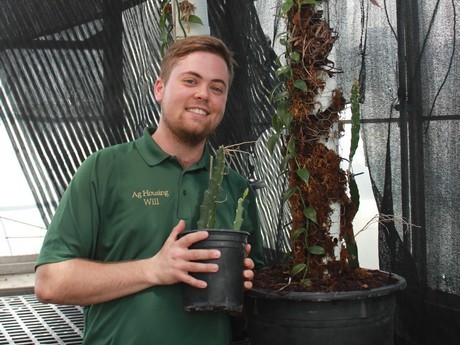 4. US (CA): Vanilla orchids hit the sweet spot
Cannabis is a hot topic. Across California, ornamental growers are clearing out their greenhouses and putting in marijuana plants, following the legalization of cannabis in California. The cultivation circumstances are perfect for this particular crop, and the growers already have the necessary know-how, so why not take the plunge? Just hold on, because if you're really looking to exchange those ornamental plants for something else, there's another interesting option: vanilla.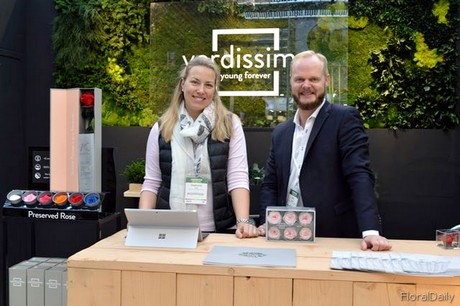 5. The rise of preserved flowers
Preserved roses increased in popularity over the last years and also in 2018, it was a hot topic. In this article, Ole Faarbaek Jensen of Verdissimo, a major preserved flower and greenery producer,  explains how preserved flowers and greens increased in popularity, how it's different to the fresh flowers market and that it has potential to become a complete segment on its own.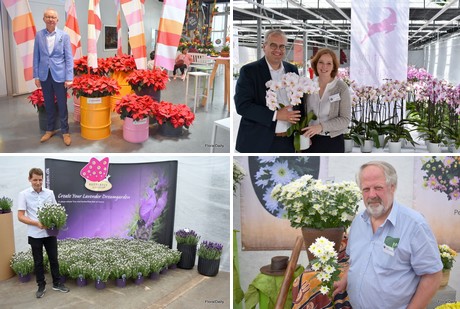 6. Photo Report FlowerTrials 2018
The FlowerTrials are annually held on several locations in the Netherlands and Germany. It attracts visitors from all over the world and also attracted a lot of attention from our readers as it came on 6th place in our most read articles of 2018. From June 12-15, 2018, 60 breeders were showcasing their varieties. In 2019, the FlowerTrials will take place from June 11-14.
7. Florius to start flower farm in Colombia
Under the patronage of President Ivan Duque of Colombia and Minister-president Mark Rutte of The Netherlands, Florius Flowers directors Bas Vloet and Julian Perez signed an agreement with the Colombian Special Asset Company SAE for the long-term lease of a flower farm situated in Valley del Cauca, Colombia in November 2018.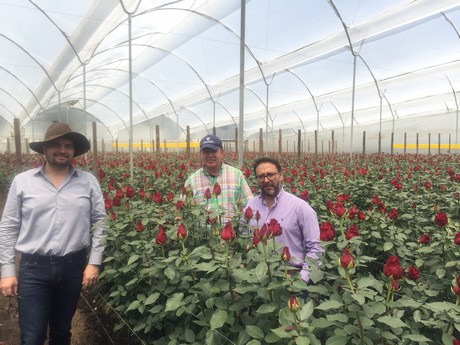 8. "What a premium red can mean year long" 
The red rose. It is the most important color for many growers and buyers. The search for the best variety is always ongoing and therefore, this article reached the top 10 of best read articles. In this article, Aviram Krell of Plantec Ecuador, a rose breeder representative and propagator, explains the importance of a premium red and how the market is responding to special varieties year long.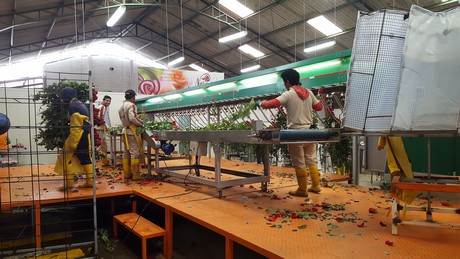 9. Ecuador: Naranjo Group gears up for Valentine's Day with new grading machine
Valentine's day and automation articles are doing well too. And this article is a combination and attracted the attention of many. It is about Ecuadorian rose grower Naranjo Group who is gearing up for Valentine's day with their new grading machine. They were the first Latin American rose grower who installed the RoseMatic 2.0 of Bercomex. For Valentine's Day, 160,000 roses have been sorted and bunched.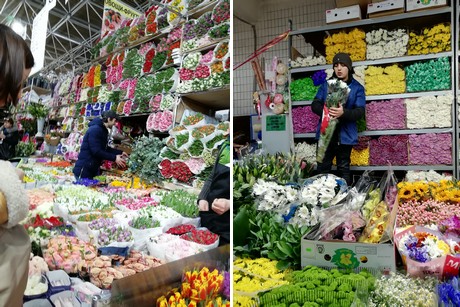 10. "Women's Day: "Russian market is growing up"
Another major holiday for cut flower growers is Women's Day. It is a holiday that is heavily celebrated with flowers in Russia -  the Russian man gives flowers to almost every woman in his life. John Elstgeest of Flower Circus was in Moscow and Novosibirsk with Deliflor, to spot the latest trends. One thing that immediately stood out, according to Elstgeest, was that the market is growing up. "The assortment at Moscow flower markets keeps expanding," he says. 
Other articles that are part of the top 50 are:
11. India: The story of KF Bioplants
12. Hydrangea Runaway Bride 'Snow White' named Plant of the Year
13. Dümmen Orange presents new rooting technology
14. Photo Report California Spring Trials 2018
15. Photo report: Floral exhibitors at PMA Fresh Summit 2018
16. What do football and roses have in common?
17. Colombia, Kenya and China: What's their recipe for success?
18. Update from Dümmen Orange infected begonia cuttings
19. Preparing flowers for export, just like fruits
20. "Colombian hydrangea growers should look for new markets"
21. Photo report IFTEX 2018
22. US: Novelties form sea of colour at GroLink during CAST
23. The comeback of Meilland Roses
24. Europe: Market overflooded with red roses
25. Guatemala: Dümmen Orange worried about missing employees
26. "We don't believe in hiring and firing"
27. "Many romantic roses are still undiscovered"
28. Schroll is developing the hydrangea production in Portugal
29. NL: Over 125 nationalities take their leave as shows draw to a close
30. Ecuadorian growers dealing with unusual weather
31. Spain: Plantal ramps up high-tech Mandevilla Bella cuttings production
32. 1rose: Result of a close breeder-grower collaboration
33. IPM Essen brimming with activity
34. Colombia: Small hydrangea producers struggle to survive
35. Europe gears up for tulip season
36. "25% annual production growth Mexican phalaenopsis" 
37. Ethiopia: HortiFlora Expo 2018 cancelled 
38. India: Flower & Plant Industry Excellence Awards winners announced 
39. Hortiflorexpo IPM Beijing 2018 is on 
40. Kenya: Finlays closes two flower farms in Kericho 
41. Potted to pot, flowers to buds 
42. US (FL): "We grow fast, faster than our space allows us to" 
43. Grower tickled pink with Pink Kisses from Portugal 
44. Rose grower sounds alarm on global warming 
45. Video: Lava destroys greenhouses in Hawaii 
46. NL: Construction starts for Breeding Technology Center of Dümmen Orange
47. "Sea transport can match air transport thanks to vacuum cooling"
48. Potveer BV declared bankrupt 
49. Photo report: FloraHolland Trade Fair 2018
50. "DryGair gives grower the reins" 
Intersting to share: Some golden oldies that are always popular: India: Floriculture in Tamil Nadu, India: Government gives 50% subsidy on a poly house, India: "High potential for orchid cultivation in Odisha , Promenaea Sunlight: Very popular but a challenge to propagate, "Hydrangea market finally develops in a more quality oriented direction".