From the 3rd until the 7th of June 2019, it's all Peonies at CNB. For one week, there will be over 100 vases and containers growing, flowering Peonies on display at CNB. The current commercial range as well as the newest cultivars can be seen at this event.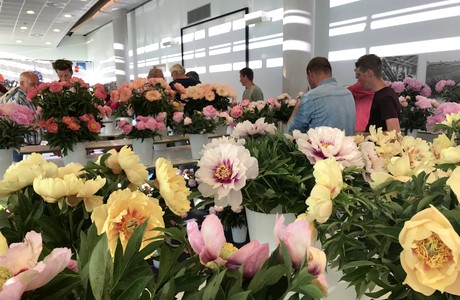 Photo taken at a previous edition
The show is open on weekdays from 8:30am until 5pm. The entry is free. On Wednesday the 5th there is an evening opening until 21:00.
The CNB Dutch Peony days will be held at the same time as the FlowerTrials and the Dutch Lily Days, making it for foreign customers easy to combine a visit to the peony show with other exhibitions.
CNB is located at the Heereweg 347, 2161 CA in Lisse in the Netherlands. For more information you can contact CNB Peony sales representative Ron Hoogeveen (mail).