After the osteos and lavender, Decock Plants now introduces their own poinsettia genetics. In recent years the company has increasingly been focusing on its own breeding activities, and setting up their own poinsettia line has been on the agenda for some time, particularly because it is a great product for the fall and it alternates nicely with the various spring products.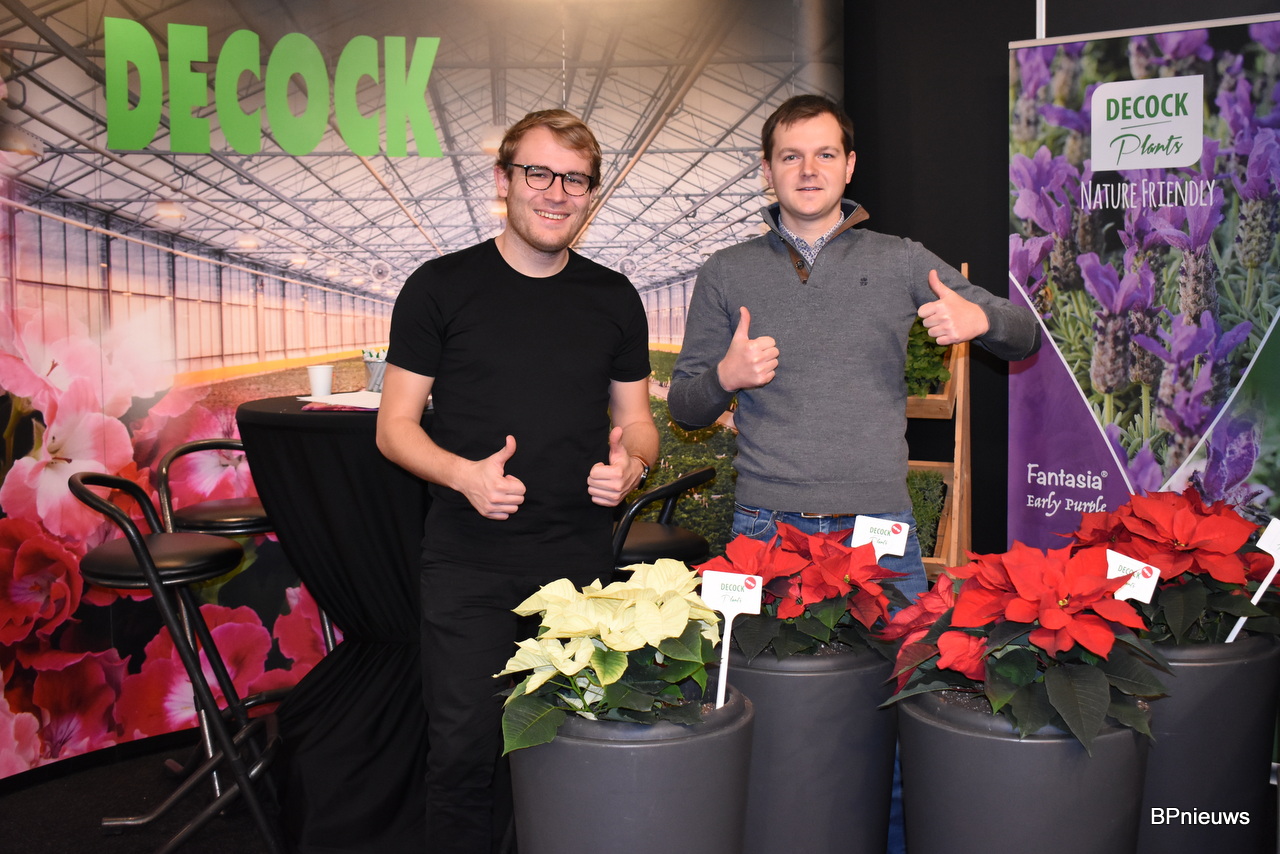 Decock already presented the new Glorietta not only at the IPM Essen in Germany last January, but also at the Trade Fair in November 2019.

Decock was founded in 1987 by Ludo Decock and his wife Myriam, both pioneers and growers. Their two sons Gaël and Maxim both work in the company now. Over the years the company continued to expand and in 2008 they started with the Desa Plants farm in Modjo, Ethiopia. The business now has 6 hectares of production in Belgium and 14 hectares in Ethiopia, where the mother plants are cultivated, this way the quality of the cuttings is kept in-house.
In the meantime Decock is, in addition to the young plants (in particular spring products such as geranium, dipladenia and lavender), also known from the Gelato, the brand name of its own osteos genetics. This line now has no fewer than 17 different colors. Three years ago, the Fantasia lavender also appeared at retail, now already available in four varieties, and besides that also a herb line comes from their own breeding kitchen, such as their own mint and tarragon.


The different varieties have found their way to growers in Belgium, the Netherlands, France, Denmark, the United Kingdom and even outside Europe. Gaël is confident that the poinsettia, which is marketed under the Gloriette brand, will catch on as well. "Growers are open to new genetics. We have good varieties, we know the genetics well because we have crossed them ourselves, and we also have a reputation to uphold as a producer of young plants. That combination gives confidence and leads to success in the other crops."
Growers in different countries - including Italy, Portugal, Germany - have already started to test it. Now it is important to create more brand awareness in the market. Last year Decock joined the FlowerTrials for the first time and of course last week they could be found in the Belgium pavilion at IPM Essen (hall 2 stand 2B25). "Naturally the poinsettias in particular were in the spotlight and of course anyone with an interest in test material could and can let us know".
You can find more information about the Gloriette in this brochure.

For more information:
 
Decock Plants
Linteweversstraat 10
B-7780 Komen
Belgium
T: +32 (0)56558844

Ludo Decock
E: ludo.decock@decockplants.be
www.decockplants.be