Considering the continued concern surrounding the spread of Coronavirus (COVID-19), Syngenta Flowers North America and Sakata Seed America announced their decision to cancel their participation in the California Spring Trials (CAST) event for 2020. In this way, they want to reduce overall risk associated with the virus.
CAST is planned to take place from March 28 - April 1. At this week-long event, breeders present their exsting, newest and potential varieties at different locations along the West Coast.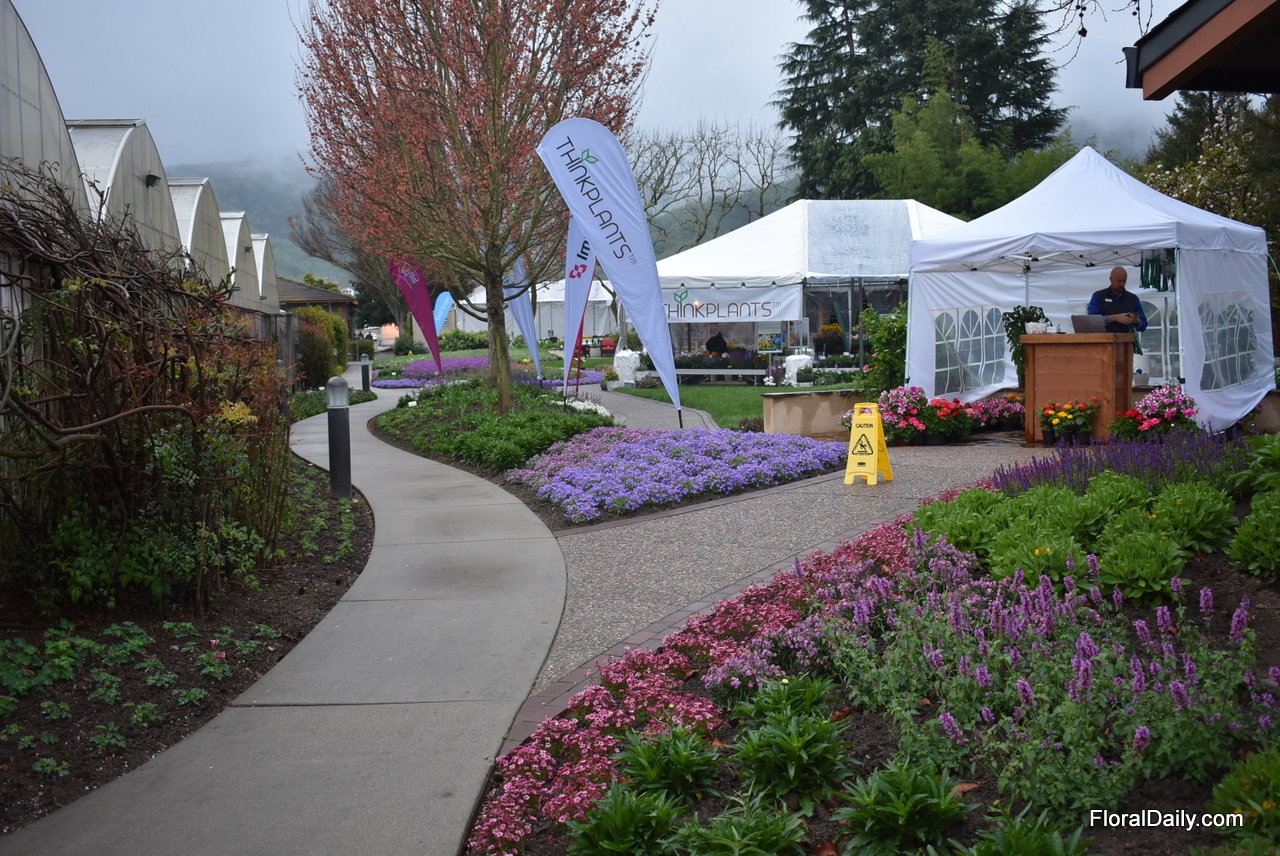 Syngenta Flowers North America in Gilroy at the previous CAST in 2019.
On March 11th 2020, Santa Clara County put an order in place cancelling all mass gatherings due to an increasing rate of COVID-19.
T
he headquarters and R&D of Syngenta Flowers North America is based in the southern part of this county and they announced that they will remain operational, but closed to external visitors until further notice. "We put the health and safety of our employees, our customers, and their families above all else", Scott Valentine, Head – Syngenta Flowers, NA states in the release. "We are also eliminating the access of international employees and visitors at this time, in accordance with the advice of the Center for Disease Control and Prevention", he adds.

At Syngenta Flowers North America (CAST 2019)

W
hile Sakata Seed America's site is not based in this county, they decided to cancel their participation as well. "Although Monterey County, where our Salinas greenhouses and event site are located, has yet to put such an order in effect, this is a precautionary measure with our guests and their families at the forefront of our minds", states Joe Cimino, Head of the Sakata Ornamental group in the announcement. "It's important that we err on the side of caution at this time rather than risk the health of our staff, dependents, customers and their families."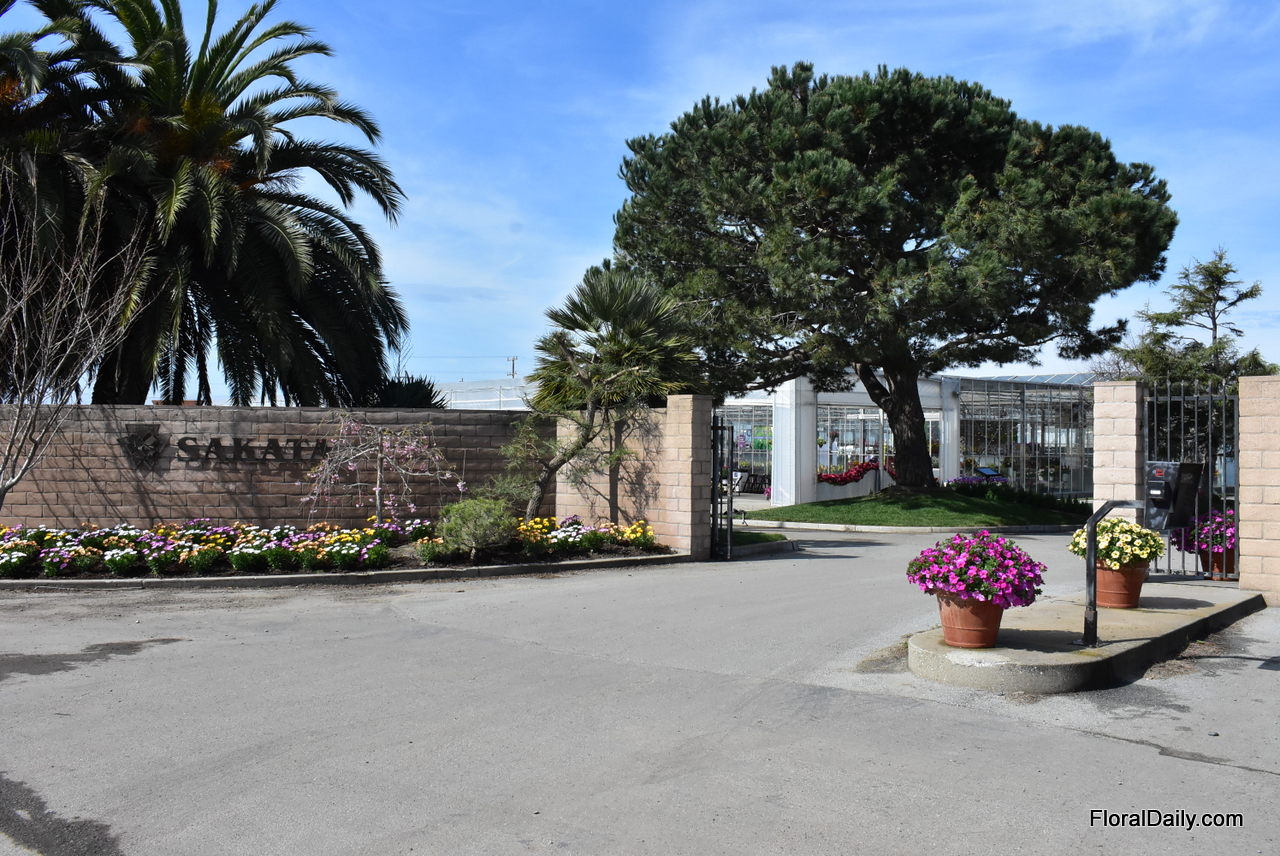 Sakata Seed America facility in Salinas (Picture taken at CAST 2019)
Although Syngenta and Sakata are not participating in CAST, they are eager to still showcase their products to the industry. At Syngenta, their marketing and sales teams are hard at work organizing an alternative to the CAST event which will showcase their new varieties and core assortment of innovative genetics. "We are continuing to capture photos, videos and will host a series of online events".

At Sakata Seed America (CAST 2019)
Also at Sakata, they have ideas in mind to still show their products. "Be on the lookout for future communication in lieu of a physical event", says Alicia Suits, Sakata Senior Marketing Manager. She also invites CAST attendees to join them at the next industry-wide event, Cultivate '20 in Columbus Ohio at their Sakata Booth #425.
Other participants
So far, no other participants have announced cancellation of their participation in CAST, but several companies are thinking about how to deal with the situation and their next steps. Decisions will be made soon. FloralDaily will keep you posted.
Griffin Greenhouse Supplies will not attend
Visitng CAST is usually a fixed event in the agenda of the Griffin team. Also this year, but due to the ongoing concerns about COVID-19, they decided to not participate in the 2020 edition. This was announced in a press release earlier this week.
Other trade shows
As the number of coronavirus cases is not only increasing in the USA, it is across the globe. Many countries have indeed advised to refrain from holding events where many people could gather, as these are the perfect places for the virus to easily spread. As a result, many exhibitions have been cancelled.
One of the first shows that announced the postponement of their show due to the coronavirus was Flower Expo China. The event was originally slated for March 16th-18th, 2020 at Guangzhou International Sourcing Center, and is now moved to May 11th-13th, 2020 at Hall 3 - Hall 4 at Guangzhou Poly World Trade Center Expo. This week, they announced the show is still on course for May.
Afterwards, Hortiflorexpo IPM Beijing announced that they will postpone the 22nd edition of the show. The show was to take place in Beijing in April this year. The organizers will announce a new date, delaying the show to September, October or November of this year. 
A show that had to cancel very last minute was Myplant & Garden. This show was planned to take place from February 26-28, but just a couple of days before, it had to be cancelled and they decided to postpone it. Quickly after, they announced the new date and it is now taking place later this year, from September 21-23, 2020.
World Floral Expo, a show of HPP Exhibitions that was planned to take place in New York this year from March 23-27 announced the postponement of the 2020 edition earlier this week. It will moved to next year, exact dates to be announced.
Also the World Orchid Conference (WOC), a large orchid event that is held every three years around the world is cancelled. The 23rd edition was scheduled for March 9-18, 2020 at the former Flower Expo site in Waipu, Taiwan. No new date has been announced yet.
In the midst of the Covid-19 outbreak, Hortex in Vietnam took place (February 26-28), click here for the photo report of the show. Although this affected the number of exhibitors and visitors, the participants are keeping faith in the market and are convinced this is a temporary hiccup and await how step by step the majority of the Vietnamese horticultural market will continue to develop. The next HortEx show will take place from March 17-19, 2021.
So far, Horti Asia that is planned to take place in Bangkok from May 7-9 is still planned to continue.
Currently, the FloraHolland TradeFair in Naaldwijk, the Netherlands is running. Together with the Dutch National Institute for Public Health and the Environment (RIVM) he Area Health Authority (GGD), they decided to continue the show. As a result of the coronavirus, there are a bit less exhibitors and less international visitors are expected. Everyone is asked to take precautionary hygiene measures like no hand shakes and sneezing and coughing in the elbow. The fair took off today and will run till tomorrow, March 12.
What can you do to prevent spreading the virus
There is currently no vaccine to prevent coronavirus disease 2019 (COVID-19). The best way to prevent illness is to avoid being exposed to this virus. Centers for Disease Control and Prevention (CDC) therefore listed some steps to protect yourself (like clean your hands often and avoid close contact) and others (like stay home if you are sick, cover coughs and sneezes, wear a facemask if you are sick, and clean and disinfect) on www.cdc.gov.