"Fortunately, we are allowed to continue business, our clients are still ordering and cargo is still being picked up in Zimbabwe", says Roelof Nugteren of Luxaflor Roses, a 16ha rose farm in the Zimbabwean town Concession.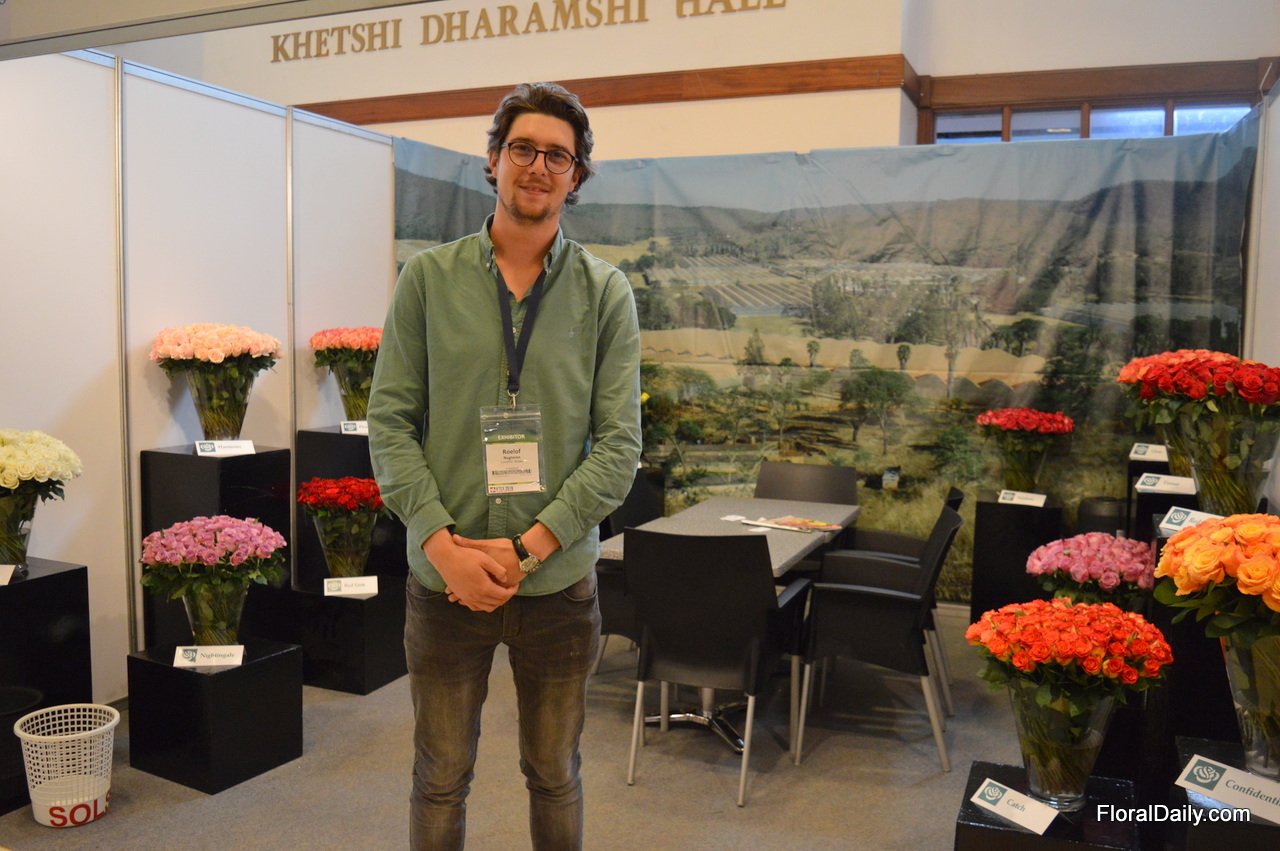 Roelof Nugteren at the IFTEX 2019 in Nairobi, Kenya. 
Agricultural businesses can continue
In Zimbabwe, there are currently 8 COVID-19 cases and the country is more or less in a lock down. As in the rest of the world most businesses are close - fortunately all agricultural businesses can continue, explains Nugteren.
Cargo is being picked up
Luxaflor Roses mainly supplies the retail industry in many countries and they are relieved that they can still supply their products to these countries. "Thanks to the Dutch Embassy in Harare, we still have cargo flights between Zimbabwe and the Netherlands. A lot of farmers are benefitting from this accomplishment and we are very grateful to the Embassy."
Slight increase in demand
As said, the majority of the roses of the farm go to the supermarkets. "Fortunately, they remain open, which enables us to continue production. Of course, the demand of last weeks was very low - and particularly as one of our largest market, South Africa, is closed, but we see a slight increase in demand. In the coming weeks, most roses will go to Germany and Scandinavia."
Farm closed but work continues
"We've closed the farm, so no one can go in or out, only essential workers like transport to the airport, for example. We're lucky that all employees live at the farm. So, to prevent them to get in touch with any potential carriers of the virus, we've purchased enough food to provide the (nearly) 450 employees and their families with all necessities. In this way, they do not have to leave the farm either. On top of that, we have took all the hygiene measures to make everyone feel safe."
For more informat
ion:
Luxaflor Roses (PVT) LTD
Roelof Nugteren, General Manager
Email: roelof@luxaflorroses.com
www.luxaflorroses.com