Supplying cymbidiums year round is one of the main goals of the Guatemalan cymbidium cut flower grower, Holland Orchids, and they expect to achieve this goal by the end of 2019. In order to become a year round grower, they will expand their greenhouse in January 2018. In May 2018, they expect to move plants to the new compartments and supply cymbidiums year round by the end of 2019.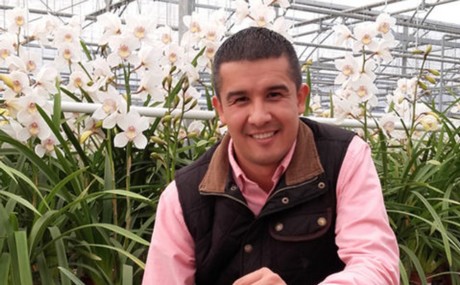 Josue Martinez.
Year round production
The US is Holland Orchids' main market. "It is a big market that imports many cymbidiums throughout the year", says Josue Martinez of Holland Orchids. "However, as the majority of the cymbidium growers can only supply these flowers in certain periods of the year, the US needs to import them from different countries all over the world. So, we would like to become one of the first growers that can supply them, particularly the high end market like event planners and designers, with a good quality product year round."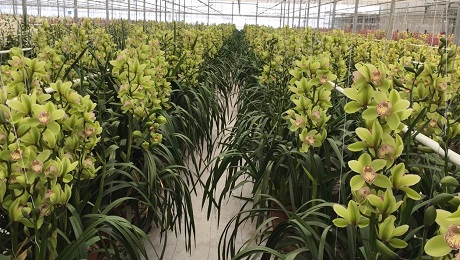 Dutch technology
Holland Orchids grows cut flower cymbidiums in Patzicia, Chimaltenango. "The climate in this area with good average temperatures, good light accompanied with cool night temperatures is just right for the flower industry in general. We noticed that it is a great area for growing cymbidiums with long stems, many flowers and in bright colors too", However, a good climate and light intensity was not the only recipe for a good quality product. Therefore, they decided to establish a greenhouse with similar techniques as the Dutch. "We use the same techniques as a Dutch cymbidium grower. The only difference is that we grow under plastic and the Dutch under glass." The greenhouse was designed, fabricated and assembled by Dutch greenhouse manufacturer VDH. "It is specially designed to grow cymbidiums with controlled climate and optimum transition of light."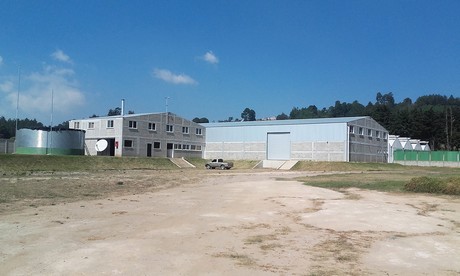 Expanding
After growing cymbidiums in a greenhouse in Guatemala, they are now ready for the next step; expansion. "Due to these techniques and - just as important - our great and responsible workers who are very eager to learn, we're able to grow a high quality product. We receive a lot of positive feedback from our clients and this motivates us to move on. We want to supply cymbidiums year round and in order to do this, we need to expand the greenhouse. In this way, we can create more compartments with different climate conditions that will enable us to produce year round." Also this greenhouse will be assembled by VDH and equipped with Dutch technology.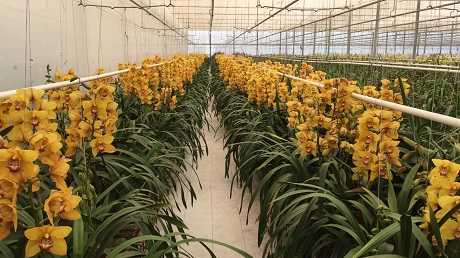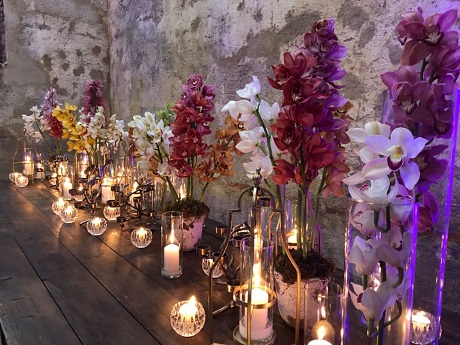 For more information
Holland Orchids
Email:
jmartinez@hollandorchids.com
www.hollandorchids.com