Labor costs are increasing, new trends are arising and the requirements throughout the entire chain are becoming more important. So many developments in the industry, so how to keep up with all of them? We spoke with Sven Hoping, Global Sales Director at Pöppelman TEKU, a company that is active in the horticulture industry for over 45 years now and asked him how they deal with these developments.

"In our roadmap, we place particular focus on what we consider to be the four most important industry topics, namely: sustainability, automation, diversification and consumer orientation."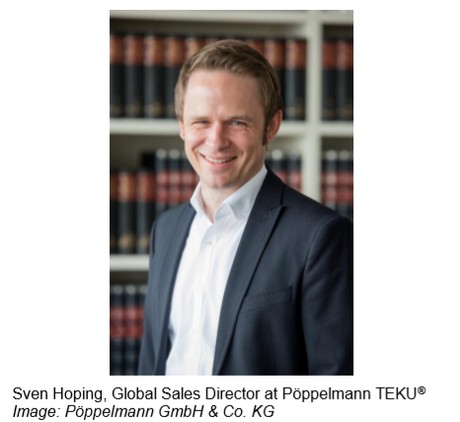 Sustainability
Sustainability is a hot topic as consumers are increasingly opting for environmentally friendly and climate change-mitigating products. Also in horticulture, greater sustainability is an important issue and therefore, an important one for Pöppelmann as well. "As a plastics specialist, we have long been committed to the use of recycled materials, especially in the Pöppelmann TEKU division, which has been using recycled materials in numerous products for a long time."

And recently, they have taken things a step further with the Pöppelmann blue initiative. At the IPM Essen last January they presented their first pots made from PCR which are 100 per cent recyclable, thus ensuring a closed material cycle (Click
here
 for more information). "We see the PÖPPELMANN blue initiative as the solution for a responsible use of plastic. We are working intensively in all business areas to further improve them in order to deploy our solutions across the globe."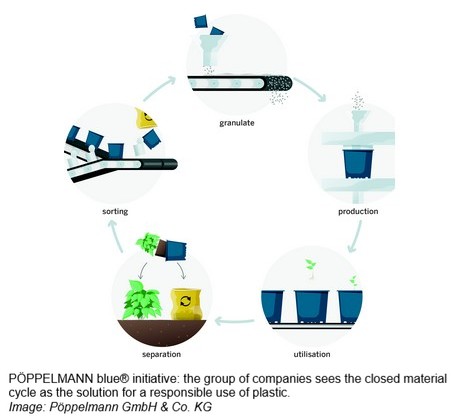 Automation
Also automation is an important development in horticulture. More and more is being automated and this increasing comes in response to a shortage of skilled workers and higher wage costs. Companies like Pöppelmann TEKU therefore have to follow suit and design their products for individual automation solutions. "We do this, for example, through our cooperation with the Heidenheim-based pot machine manufacturer Mayer GmbH & Co. KG: we develop coordinated products in close partnership and search for common solutions to achieve higher levels of automation in horticulture around the world."

Diversification
"New business areas, products and services are popping up everywhere. Therefore, we are constantly checking whether we are still keeping pace with the times in order to expand our range of products and services. This is how we try to keep our products in line with current trends, such as growing markets in berry cultivation around the world, or greater individualization and automation in the seedling sector. For instance, we have now hired a product manager who is more involved in this area."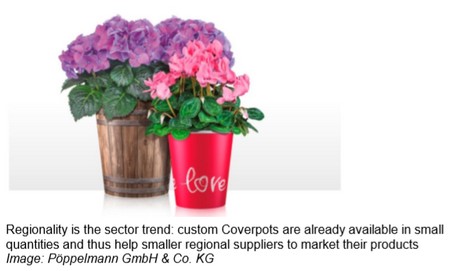 Consumer orientation
Hoping also sees a lot of potential to improve the consumer orientation in the horticulture sector. "There is a need for products and solutions that cover the requirements of the entire supply chain – not just those of horticultural businesses, but even those of retailers and ultimately also those of consumers." So over the years, they have adjusted their assortment to the consumer needs. Take the Waterwick watering system for example. It comprises a Pöppelmann TEKU Coverpot, into which a stick containing a wick is inserted from below to supply the plant with an optimal amount of water from a reservoir. According to Hoping, the system has been very well received. "We will be expanding our selection significantly: the series is being extended to all common pot diameters. We have even expanded the selection of available designs."

Other customer oriented changes that is a response to the consumer need is the Pöppelmann's customized plant pot design. "It improves consumer-oriented marketing of horticultural products."

However, when comparing Europe to other countries, Hoping notices that there is still a lot to gain and improve. "We can take other countries such as the USA as role models for European horticulture: they are more advanced in terms of customer orientation, offer real added value and, above all, know how to market them accordingly."
For more information
Pöppelmann GmbH & Co. KG
T: +49 44 42 / 982-0
F: +49 44 42 / 982-112
E-Mail:
info@poeppelmann.com
www.poeppelmann.com