The success of a rose variety is not only determined by the productivity, length of stems, and resistance to diseases, but also by understanding and meeting the demands of all links throughout the chain. Plantec Ecuador, a representative of over 5 rose breeders in Latin America with their base in Ecuador, began implementing new strategies in order to take into account how to best compliment the behaviour of the supply chain and has adjusted their selection process accordingly. This process began a few years ago and by using feedback from the growers, the market chain, the importers, the retailers, the wholesalers, and event planners they were able to figure out what each market saw as the ideal for their customers. Now in 2018, they are continuing to see the benefits and the importance that their innovations brought in the global rose markets.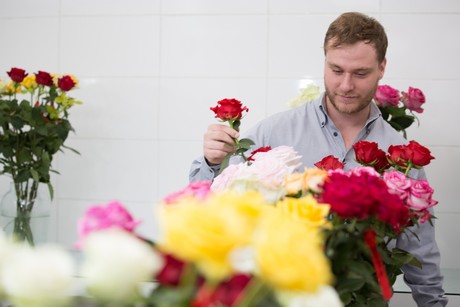 Aviram Krell checking the varieties

How it started

According to Plantec's Aviram Krell it all started with their new managers. "Through the incorporation of these new managers, who brought in a wide range of experiences to our plantation, we began considering how the supply chain behaves, not only on our side, but all the way to the final consumer. This lead us to begin introducing new procedures and innovations in our selection process. We do not only prioritize the grower's traits, but we now also attach great importance to demands which exist further in the chain, like on a logistical level and of course on the final consumer level, during our selection process." 
Transport
A reoccurring concern which was a major priority in the supply chain in the United States was the serious issues pertaining to the lack of adequate transportation, explains Krell. "In response, our roses have to pass several transportation trials, including several flight simulations plus several real flights to the United States, before being introduced to the growers. Using what consumers in the later half of the supply chain prioritize, we raised our expectations. Roses now have to pass with top marks through normal and extreme transportation conditions. Without the traits to remain in pristine condition through their journey, we at Plantec would never allow them to enter the market."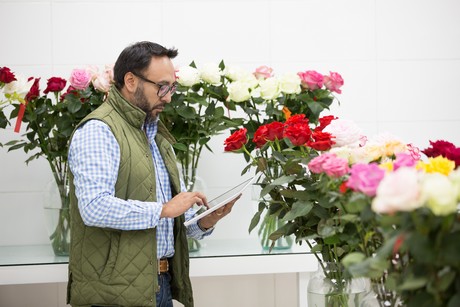 Final consumer

But what does the final consumer think? What do they consider most important? Who is the final consumer, and what inspires them to buy roses? Do seasonal style and fashions influence their tastes, or are their purchases more impulsive and spur of the moment desires?
All these variables that they learned from experts in consumer analysis guided Plantec in their selection of varieties. "We decided to not only prioritize the productivity, the length of stems, and resistance to diseases, but we began to seek out varieties that the customer, the individuals who actually go to buy flowers for their homes would enjoy most. This meant selecting roses that open completely and last longer in a vase, in addition to having the traits that growers look for." 
A collection to come back for
The idea behind all this is to create varieties that make consumers come back for them. "By tightening our criteria for our roses, and increasing the time we spend getting to know each variety, we are producing flowers that are making consumers come back looking for those specific varieties. Our 2018 / 2019 Collection is unique in its range, containing all the classic and modern colors, and quite a few spectacular shapes. Never before in almost 30 years have we been able to introduce so many successful roses in a single collection."
Below, Krell presents some of Plantec's newer additions: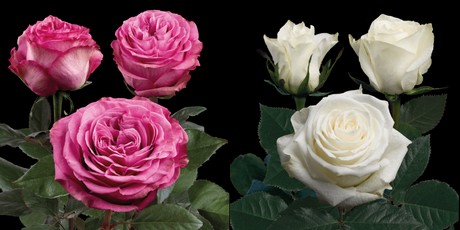 Queen's Crown (lavender/exotic) and Highlight (white)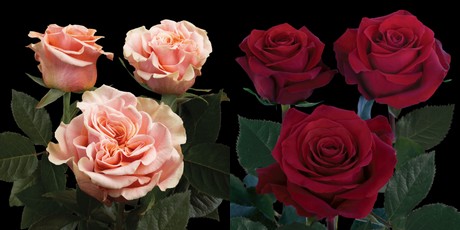 Phoenix (peach/exotic) and Fortune (red)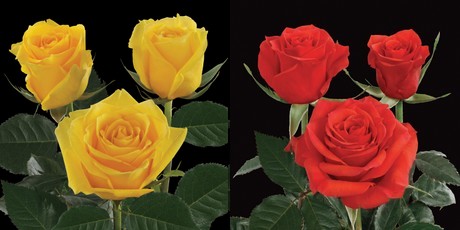 Giselle (yellow) and Hilux (orange)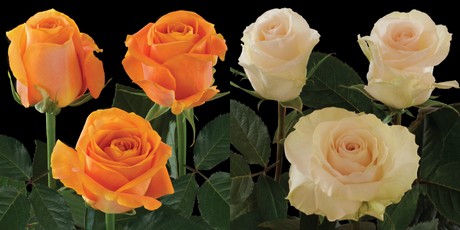 Nexus (orange) and Lynn (silver/cream)
For more information

Plantec Ecuador
Aviram Krell
Email:
public-relations@plantecuador.com
www.plantecuador.com