The outdoor lavendula season is nearing its end. At Danish nursery Gartneriet Brolykke the last plants are being shipped out this week, and the company's Sales Manager Klaus René Hansen is pleased with the sales. "I think this year's hot weather worked in our favor, at least for our lavendula crop", he says.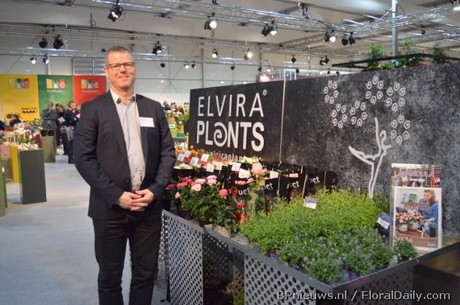 Klaus René Hansen at the IPM Essen 2018
Three years ago, Gartneriet Brolykke started growing lavendula (Elvira Ellagance in pot size 12 and 17) on their 3ha outdoor area near Odense. Their main crop is still the pot rose, sold under the brand name Elvira Rose. Unfortunately, the weather slowed down demand and decreased the prices of this crop. Therefore, Klaus is extra content with good sales of their Lavendula this year. "And not only the sales, but the prices were at an acceptable level as well. So far, it might be our best lavendula season."

Klaus does not have a clear reason for the good sales, but assumes that the heat and drought in Denmark - their main market for lavendulas - has played an important role. "Probably, many plants at our customers' homes were burned by the heat. They were probably looking for some fresh plants in the garden, and the lavendula seems to be a popular product."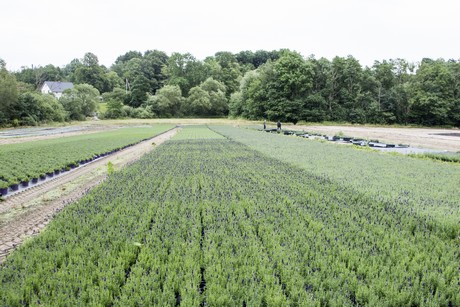 Lavendula crop in the field.

Of course, Gartneriet Brolykke also had to deal with the hot and dry weather, but their crop did not suffer. "We had to water a bit extra, but fortunately, the quality was not affected."
This week, the last plants will leave the field and the empty spaces will be filled up with brassicas and different grasses. They've been growing and selling them for a couple of weeks now, and will increase production. Also in the greenhouse, the lavendula production for indoor use (Elvira Blue in pot size 6 and 10) will start again and the demand for pot roses is expected to increase soon.


For more information
Gartneriet Brolykke
Klaus René Hansen
Email:
klaus@brolykke.dk
www.brolykke.dk