"The demand has been excellent. At the moment, we are holding back plants for firm orders that we committed to, everything else is gone," says Josef Heuger, owner of Heuger-Gartenbaubetriebe when talking about the hellebore season. In Glandorf, Germany, he grows young plants, pre-finished and finished hellebore as well as pre-finished and finished hydrangea in a 5.5 ha greenhouse. This year, plants began to flower two weeks earlier than in an normal year. All in all, the demand has been excellent the entire season and again, especially for the Ice N´ Roses series."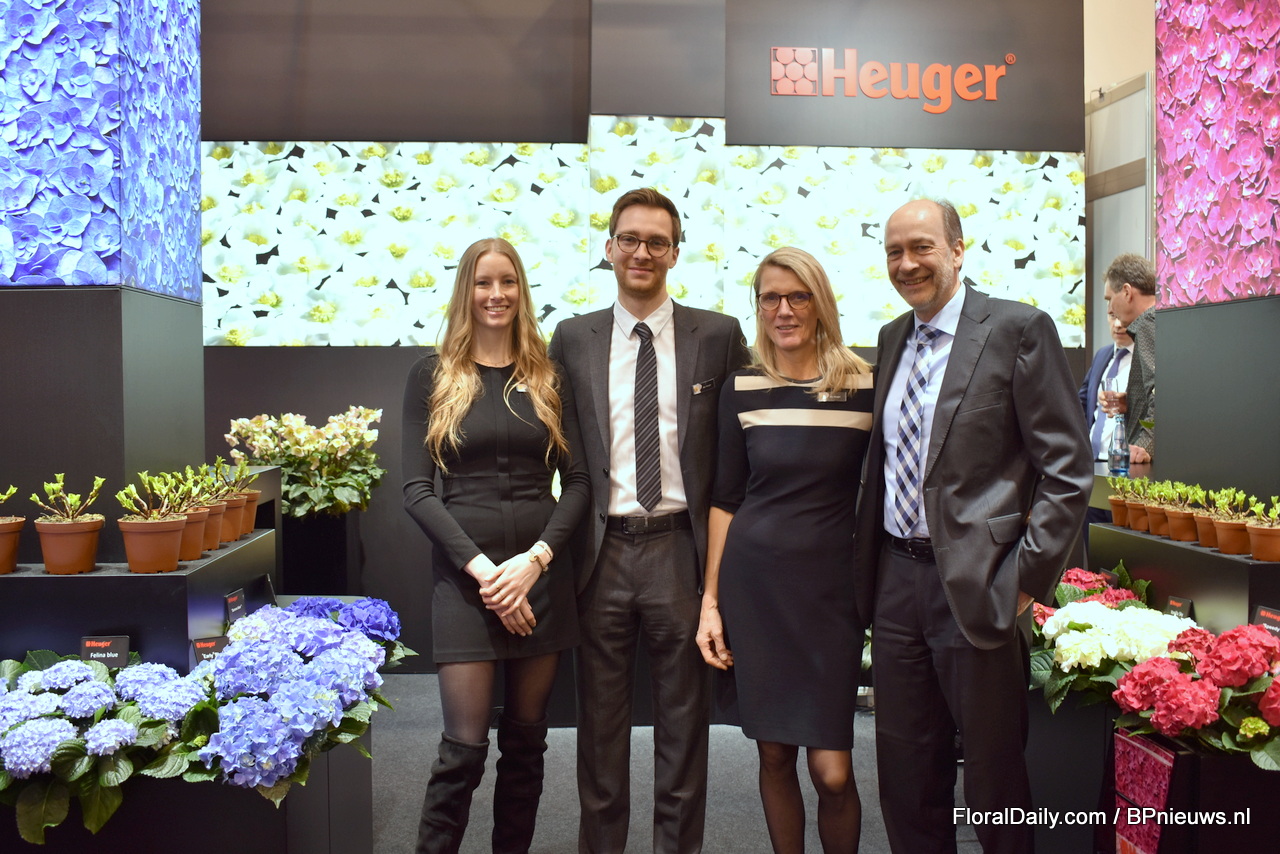 Family Heuger at the IPM Essen 2020 in Essen, Germany (Josef Heuger on the right)
Ice N' Roses
For about three years now, Heuger offers the Ice N' Roses series, a series combines the early flowers of Christmas Roses with the multiple colors of Lenten Roses and the robust nature of Snow Roses. The demand for this series is increasing year on year and also this year the demand has been higher than the year before. The Ice N' Roses series currently consists fifteen varieties in different colors and shapes.
Traditional varieties remain on top 
Even though the popularity for the new series like Ice N' Roses is rising every year, the demand for the traditional still remains the highest. "HGC Wintergold is by far our number 1 variety among the traditional Christmas roses," Heuger says. "This variety is on the market for many years now and is still highly demanded."
High demand across the board
Usually, the demand for the newer varieties is increasing year by year and the demand for the classic varieties remains stable. Except this year. "We experienced a higher demand for all Hellebores this year and especially again for the Ice N´ Roses series. I guess due to the Corona-effect – people stay home and spend more money on their home instead of spending it for vacation, restaurants, etc."
Looking back at 2020
When looking back at 2020, Heuger concludes that it has been anything but a boring year. "We had dooms day talk in March/April and only a few weeks later the other extreme with sky high demand that hit a dried up market."    
Sales have never been stronger but organizing production and shipping has never been more challenging and it still is, he continues. "We had to change a lot of internal processes and that very quickly. After all it was a good thing as we probably would not have looked at these processes so closely and would not have made changes so quickly from which we will benefit also in a post Corona world."
And when looking back he sees more things he is very grateful for. "I am grateful for doing business in an industry that has proven to be quite resilient in such a crisis, the good relations to our customers and suppliers that have been very helpful this year, the loyalty and engagement of our employees we could rely on at any time and maybe most important: no infections to date among our staff."
For more information:

Heuger-Gartenbaubetriebe
Email: info@heuger.com
www.heuger.com