Kientzler opened its doors at their facility in Gensingen last week. Every year during this time, the German young plant grower organizes an open house to show their customers their autumn assortment (perennials and chrysanthemums). Customers from all over Germany, but also from France, Austria and Switzerland came to see the 2019 novelties first hand. Among others, the new TrioMio combinations for Autumn Magic caught the eye of many visitors, explains Alexander Kientzler.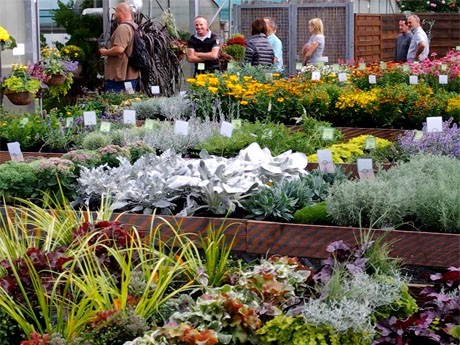 Several new varieties were added to the bedding plants, the Autumn Magic (Herbstzauber) and chrystanthemum assortment.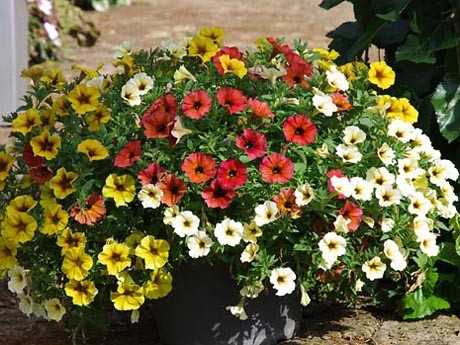 Petunia BeautiCal
Novelty in Bedding plants
A novelty in the bedding plants is Petunia BeautiCal. It is a new series of Petunia x Calibrachoa-hybrids and is available in five colors. According to Kientzler, it is a healthy and robust bright colored plant that is easy to grow.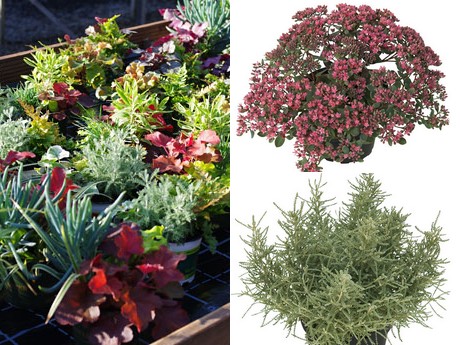 Left: TioMio overview of novelties. Upper right: Sedum 'Grand Canyon'. Bottom right: Santolina 'Fine Leaf',

Novelties in Autumn Magic
Some new varieties that were added to the Autumn Magic assortment are:
Santolina 'Fine Leaf'
- a new variety of Santolina with silver foliage, smaller leaves and more compact growth compared to the traditional Santolina chamaecyparissus, 
Sedum 'Grand Canyon'
- a new breed with dark pink flowers and very round shape, and
Ne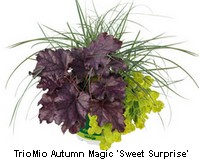 w TrioMio combinations
- combinations of perennials mixes, which Kientzler offers as half finished-pots. According to Kientzler, the new TrioMio combinations were definitely a highlight at the open house as it caught the eye of many visitors. In general, the demand for TioMio is high. One of their top sellers, for example is TrioMio Autumn Magic 'Sweet Surprise'.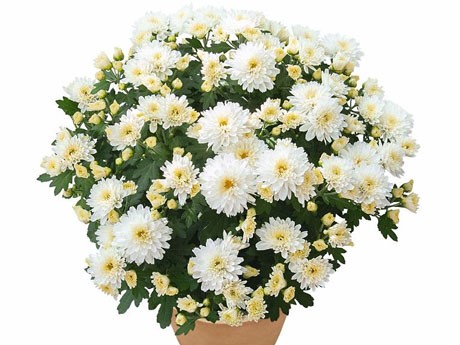 Chrysanthemum

One of the new varieties that was added to the Chrysanthemum assortment is Chrysanthemum 'Kessy'. It is a white flowering variety and is an addition to the "Yahou and Friends" - assortment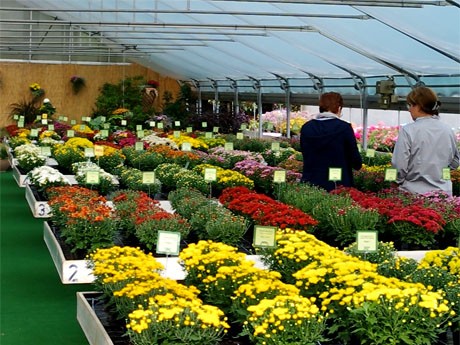 Next year, the open house will be held on September 6 and 7.

For more information:
Kientzler Gartenbau GmbH & Co. KG
Binger Str. 31
55457 Gensingen
Germany
www.kientzler.de