The key word of the second half of March 2017 will be exhibition. A new virtual trade show was announced, and the team of FloralDaily made a photo report at the Flower Expo Ukraine and our colleagues of HortiDaily went to the Horti Asia in Thailand. Besides that, also an impression of the World Floral Expo in Las Vegas and the Flower Expo China was given. See below all the happenings in a row.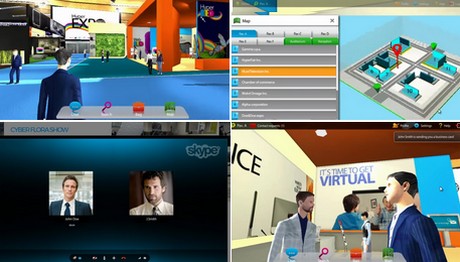 Cyberflora: May 24 to 26, 2017
Colombia launches virtual ornamental trade show
A virtual trade show? Yes, from May 24 to 26 2017, Colombian ornamental growers will come together with buyers by logging onto Cyberflora. "It is the world's first virtual ornamental trade show", says Jairo Cadavid, President of Colviveros. With a group of growers and cargo agencies, he got together to drive a trade-show platform run on connectivity arrays currently driving international business and social media.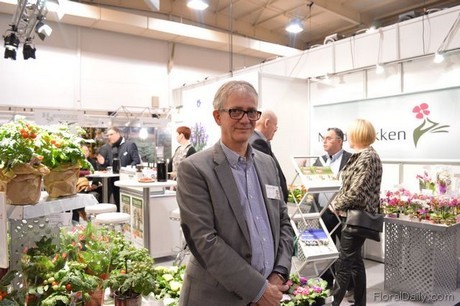 Naeldebakken enters the world of ornamental edibles
Danish ornamental grower Naeldebakken recently entered a totally new world: the cultivation of ornamental edible vegetables. In 2016 they introduced the indoor tomato plant of Dalina Genetics and recently added the seedless pepper. "We did not find any sweet seedless peppers on the market yet and at the same time, it is the next step in the Kitchen Minis range, where we want to add new products into the 'grow your own' segment for in- and outdoor use", says Bent Hansen, Sales Manager at Naeldebakken.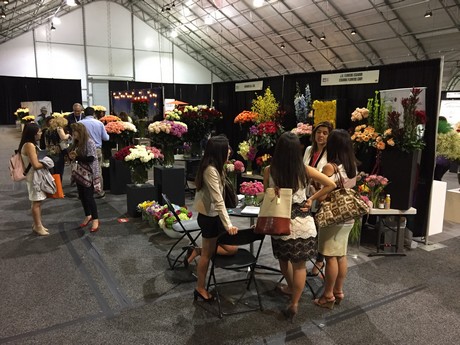 March 22-24 in Las Vegas, USA
An impression of the World Floral Expo
Today is the last day of the World Floral Expo. This three-day event aims to offer buyers from the US market fresh cut flowers from different parts of the world. Many Californian and South American flower growers are presenting their products at the show. In total, over 90 companies are exhibiting. It is being held for the first time in Las Vegas, USA.
Photo Report: Flower Expo Ukraine
Here it is, the Photo Report of the Flower Expo Ukraine. From 21-23 March, 2017, over 90 exhibitors showcased their products and services at the International Exhibition Center in Kiev, Ukraine. This 11th edition of the show attracted around 7,000, which is an 8 percent increase compared to last year. FloralDaily.com was present to make a full photo report of the show. 
Largest Dutch chrysanthemum greenhouse opens its doors
The largest chrysanthemum greenhouse in the Netherlands is 12 hectares, is called Diamond Flowers and was officially opened last Friday. This happened under the watchful eye of 360 invitees. The greenhouse is part of the company of Jan Kreling, Kreling Chrysanten, that, with this new addition, grows to a total acreage of 36 hectares of greenhouses. His son, Koen (22), is entrusted to manage the new greenhouse, which is to produce many millions of stems annually.