The beginning of the year 2017 was marked by happy and sad moments. Colviveros achieved a substantial breakthrough as Colombian plants are now exempted from VAT, Canadian orchid grower Cosmic Plants announced an expansion of their orchid production, Benary announced a joint venture in China and Interplant Roses opened a new facility in the Netherlands.
For US farm Dan Schantz Farm and Greenhouses the year started off more negative; with a major fire. Besides that, we also looked back at the challenging 2016 of Esmeralda Farms and some of our 'reporters on site' gave an impression of the MANTS show in Baltimore (MD), USA.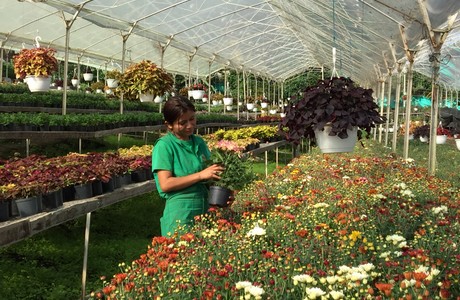 Colombia: Plants exempted from VAT
Just three months on the road and the Association of Colombian Nurseries and Ornamental Growers, Colviveros, achieved a substantial breakthrough which may stimulate the consumption of ornamental plants and generate more and better employment for nearly 5,000 nursery and small ornamental producers throughout Colombia. Since January 1, 2017, these growers are benefiting from
the elimination of the value-added tax (VAT)
to potted plants approved in the recent Colombian tax reform.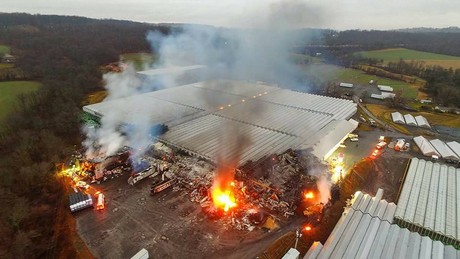 US (PA): Major fire at Dan Schantz Farm and Greenhouses
On January 3, a
fire broke out at Dan Schantz Farm and Greenhouse
s. "What started out as a few flames around 8 pm turned into a huge devastating fire within minutes", Cindy Thomas of Dan Schantz Farm told the WFMZ. It happened at night and all employees were safe. After investigation, the cause of the fire was probably an 
electrical short
in the ceiling of the new head house; their main shipping area including the loading docks and our bulb coolers."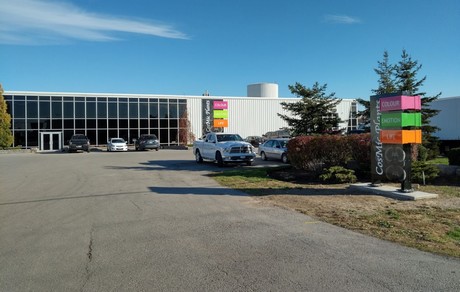 Canada: CosMic Plants expands orchid production
In January 2017, Canadian orchid grower CosMic Plants announced that they are
expanding their orchid production
. In June 2016 owners and brothers Mike and Neil Van Steekelenburg acquired an existing, modern 240,000 square feet greenhouse in their hometown Beamsville. Now, about half of the greenhouse is filled up with Phalaenopsis orchids and the other half is already prepared for orchid production, but will initially be rented out.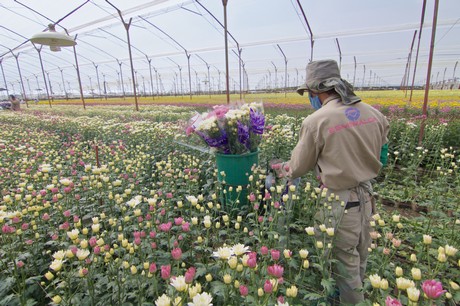 Esmeralda Farms looks back at challenging 2016
"I will always remember 2016 as the year of loss", says Clarisse Ullrich, president of Esmeralda Farms. In June, she lost her husband and founder of the company Peter Ullrich. In August, their farm in Ethiopia was burned down by rebels and they consequently had to close their sales department in the Netherlands. In an article, we, together with Clarisse Ullrich looked back at this challenging year. Click
here
 to read the complete article.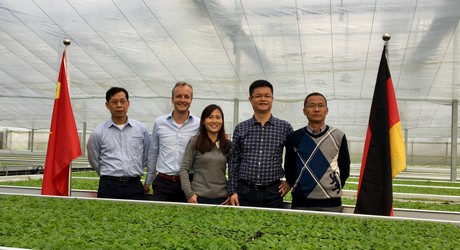 Benary announces joint venture in China
Ernst Benary Samenzucht GmbH are partnering with Jintian Seedling Company and ICAN Seed to create a new company focused on providing young plants to the rapidly growing Chinese bedding plant market. This
new joint venture
, called Jinpin Flower Seedling Company (Jinpin means "golden quality" in Chinese), is located in Pixan, which is part of Chengdu city in the Sichuan province.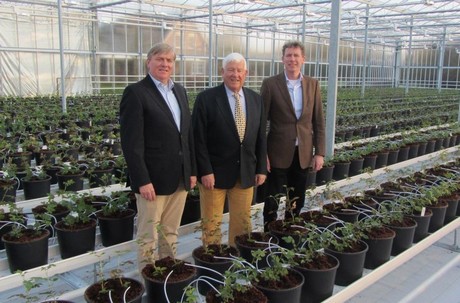 Interplant Roses opens new facility in the Netherlands
Dutch rose breeding brothers, Robert and Martijn Ilsink of Interplant Roses, are expanding their activities with the
opening of a brand new facility
in Harmelen, centrally located in the Netherlands only a short distance from the main flower centre of Aalsmeer.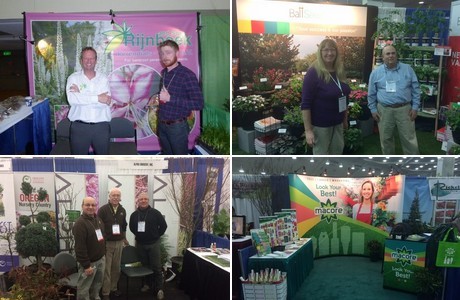 US (MD): Vivid atmosphere at MANTS 2017

The Mid-Atlantic Nursery Trade Show (MANTS) was held from January 6-8 2017 at the Baltimore Convention Centre in Baltimore, MD. MANTS is one of the largest exhibitions in the USA, with nurseries and exhibitors from all over the USA. To give us an impression of the show, Mike Howden of Macore and Nico Rijnbeek of Rijnbeek and Son, who were also exhibiting at the show, were so kind to send us some pictures at the last day of the show. Click

here

 for the photos.